Pupil Voice at Gossops Green
Elections will be taking place during September 2018 so that the different groups will have the new members voted for by the pupils.
School Council Meetings take place on the Thursday of week A during lunch. Meet in 5BB.
Please click here to take you back to the top of the page.
Please click on the + below to provide you with more information.
Photos of the School Council Election

School Council Elections – Developing Fundamental British Values

School Council Elections

As part of our promotion of the fundamental British value of democracy, we aim to encourage pupils to accept responsibility for their behaviour, show initiative, and to understand how they can contribute positively to the lives of those living and working in the school and society more widely. To encourage understanding of and respect for democracy and support for participation in the democratic processes, we hold annual School Council elections at Gossops Green Primary. These enable our children to develop an understanding of how citizens can influence decision-making through the democratic process.

Every child in the school is eligible to put themselves forward as a candidate to represent their class. The nominees are encouraged to campaign, putting up posters, wearing rosettes and, for the older children, giving campaign speeches to their electorate (their class). On the day of the elections, the school hall is transformed into a Polling Station with voting stations and ballot boxes. Each child is allowed to place one cross beside the candidate they think would best represent their class and they can vote for themselves (a question that is often asked). Younger children who associate a 'cross' with a mistake are encouraged to think of it as placing a 'kiss' next to their chosen candidate's name. If they have difficulty reading the ballot slip, older pupils help to read it to them i.e. they act as 'translators'. Finally the votes are counted, sometimes re-counted if the vote is close and occasionally a second ballot to separate tied candidates is required. The successful children who are elected as School Councillors are 'declared' in a special assembly and given their badges to wear with pride.

Every fortnight, each class holds a Class Council meeting (equivalent to an MP's surgery). Any suggestions or questions arising from that are shared with the School Council, which meets to have a working lunch once a fortnight. The meetings are attended by Mrs Brookson (the equivalent of the Speaker), governor representatives and Mrs Martin (Headteacher). The meetings are chaired and minuted (with help) by the children themselves. School Councillors then take feedback to their next Class Council meetings (equivalent to sharing information with members of their constituency).

The School Council has several working parties (equivalent to government departments such as the Department for Education). They are the Health and Safety Group, the Travelwise Group and the Ecoschools Group. It has close links with the Premises Manager and with the Play Managers (children who organise play times). The School Council office bearers also meet up with their equivalents from other local schools several times a year (the equivalent of international summits!). As a result, the School Council is a very active group, which ensures that the pupil voice is heard and that children's viewpoints are taken into account when major decisions need to be made, thus having considerable impact on the day to day life of the school.

The School Council's role in the school is to involve everyone.

It needs to get everyone:

finding things they want to change
coming up with ways to make them better
putting those things into action and
seeing what works.

What is our School Council for?

Learning to work together
Learning about democracy
Learning how to play a positive role in our school and our community

How does our School Council work?

At the beginning of the school year, School Council elections are held. By ballot, each class votes in two people to attend the whole school council meetings on their behalf.
Every class has a Class Council meeting every two weeks. They decide what they are going to talk about before the meeting, so everyone has time to think.
The Chair of the School Council runs the School Council meeting (with help from the teacher when needed).
The Secretary of the School Council takes notes each time (with help from the teacher when needed).

What will the School Council do for our class?

When you give the class representative your idea, she or he will:

note it down
take it to the next School Council meeting and
tell you what is happening to your idea within two weeks.

The School Council will try to make your idea happen by getting:

permission
support and
time.

If they can't they will tell you why not. If they can, they will want your class to help make it happen.

What will staff do for the School Council?

Staff will make sure meetings happen when they are supposed to.
Staff will support pupils to run meetings.
The Headteacher will answer all the School Council's questions by the next meeting.
If the Headteacher says "no" to anything, she will explain why.

Staff role in Class Meetings

Before meetings, staff will:

ensure time is given for meetings and
make sure there is an agenda up in your classroom at least a day before the meeting.

During meetings, staff will:

initially model chairing, then slowly withdraw support, so that they eventually become just a point of information and
support the Chair and secretary quietly – a whisper in the ear.
Digital Leaders
The Digital Leaders meet regularly. Here they are trained to support Miss Scovell and Mrs Barclay and to solve technical issues themselves. They also promote the use of DB Primary, the school's learning platform, and automatically form part of the e-Safety committee.
Below is a video that the Digital Leaders put together to celebrate Internet Safety Day 2016 on Tuesday 9th February. Enjoy!
EAL Buddies
In any class, there will be pupils at different stages of language development. Our EAL buddies are trained to support EAL pupils in becoming confident language learners; the additional focused one-to-one and small group work enriches the language experience of these EAL pupils in a positive and safe way. The EAL buddies are an asset to the school!
Walk Once a Week Monitors
Each class in the school selects their Walk to School Monitors. Also children taking part register their Walk to School results in to the class computer.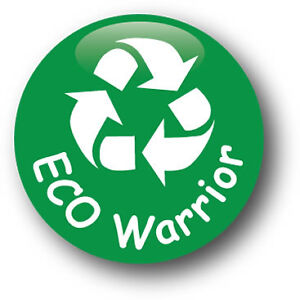 ECO Warriors
Mrs McGrath works with the children who choose to be Eco-Warriors. They have an Eco-Club after school every Friday.